GFNY Ecuador Manta: American Jill Patterson in contention for overall win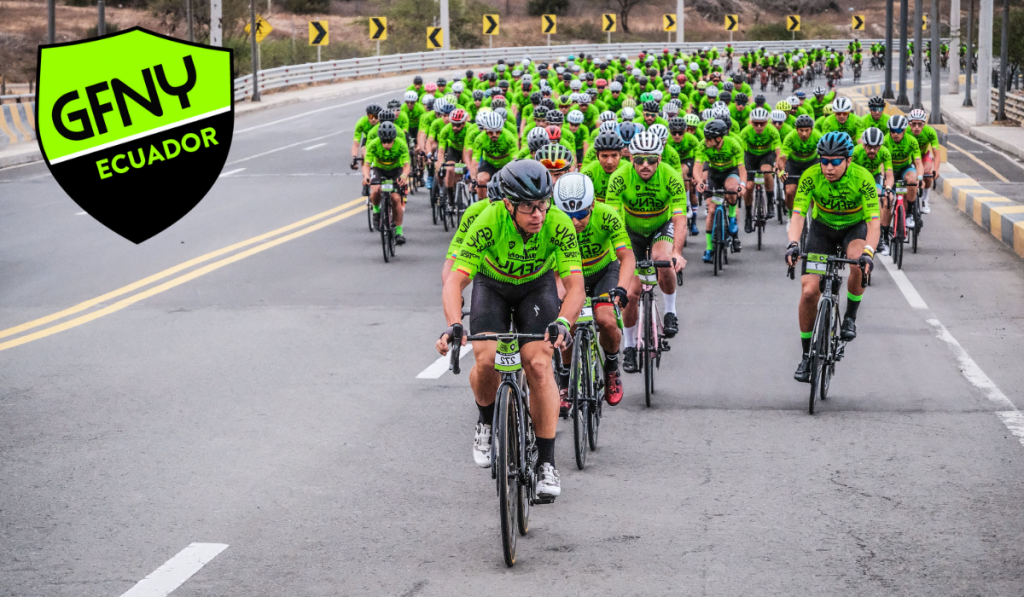 Ecuadorian Jorge Carrenza takes the win after a fall with Patterson less than 3 minutes behind and in fifth overall
GFNY returned to Latin America for the third time this season with GFNY Ecuador Manta last Sunday. Over 700 cyclists rode the beautiful but challenging 143-kilometer long course that included 2034 meters of climbing, most of which was attacked in the Pacoche forest. 
Despite a crash and mechanical early in the race, Jorge Carranza caught up to his rivals and paired up with Corratec rider Daren Katsuno. Together, Carrenza and Katsuno dropped the lead peloton to finish in 03:59:14 in first and second place. Less than 2 minutes later, the all Ecuadorian podium was rounded out by John Fabricio Palma. 
In the women's competition, the 2019 GFNY NYC World Champion Jill Patterson (USA) took the win in 04:02:05, just three minutes behind the men's champ and in fifth place overall. Ecuadorians Daniela Zambrano and Angy Luna rounded out the podium.
Jorge Carranza punched his ticket for the GFNY World Championship in NYC in May 2022, where he will race a course that's quite similar and can proove that he wasn't a fluke. Meanwhile Jill Patterson will no doubt be the marked lady come May 15.
GFNY now heads back to Europe for a true Italian Gran Fondo: GFNY Italia Montepulciano-Torrita di Siena, featuring the spectacular "strade bianche" sectors in the Tuscan hills on October 17. 
About GFNY Global Endurance Sports Series
GFNY Global Endurance Sports Series is a sports event company with three decades of experience in racing, planning and organizing events. The global endurance sports brand hosts multiple events throughout the year around the world on five continents.
Working with partners around the world to deliver a first-class experience, GFNY Global Endurance Sports Series puts their athletes first.
Cycling
20 plus events around the world. View the 2021-2022 calendar here
Riders get to BE A PRO FOR A DAY ® by competing against others, themselves and the clock in a personal endurance challenge.
Top 10% (20% at regional championships) of finishers in each age group qualify for the Racer Corral at every GFNY World event.
GFNY World Championship NYC
The 10th annual GFNY World Championship New York will be held on May 15, 2022. The race features the world's most international peloton with riders from over 90 countries. Athletes take on a challenging 100-mile route from NYC to Bear Mountain to Fort Lee to compete against each other, the clock and themselves in a personal endurance challenge.
The official GFNY website is: www.gfny.com.
Further Material for Media Use
GFNY Press Images: here
GFNY World calendar graphic: here
Previous GFNY press releases: here
Media Contact